Standing stone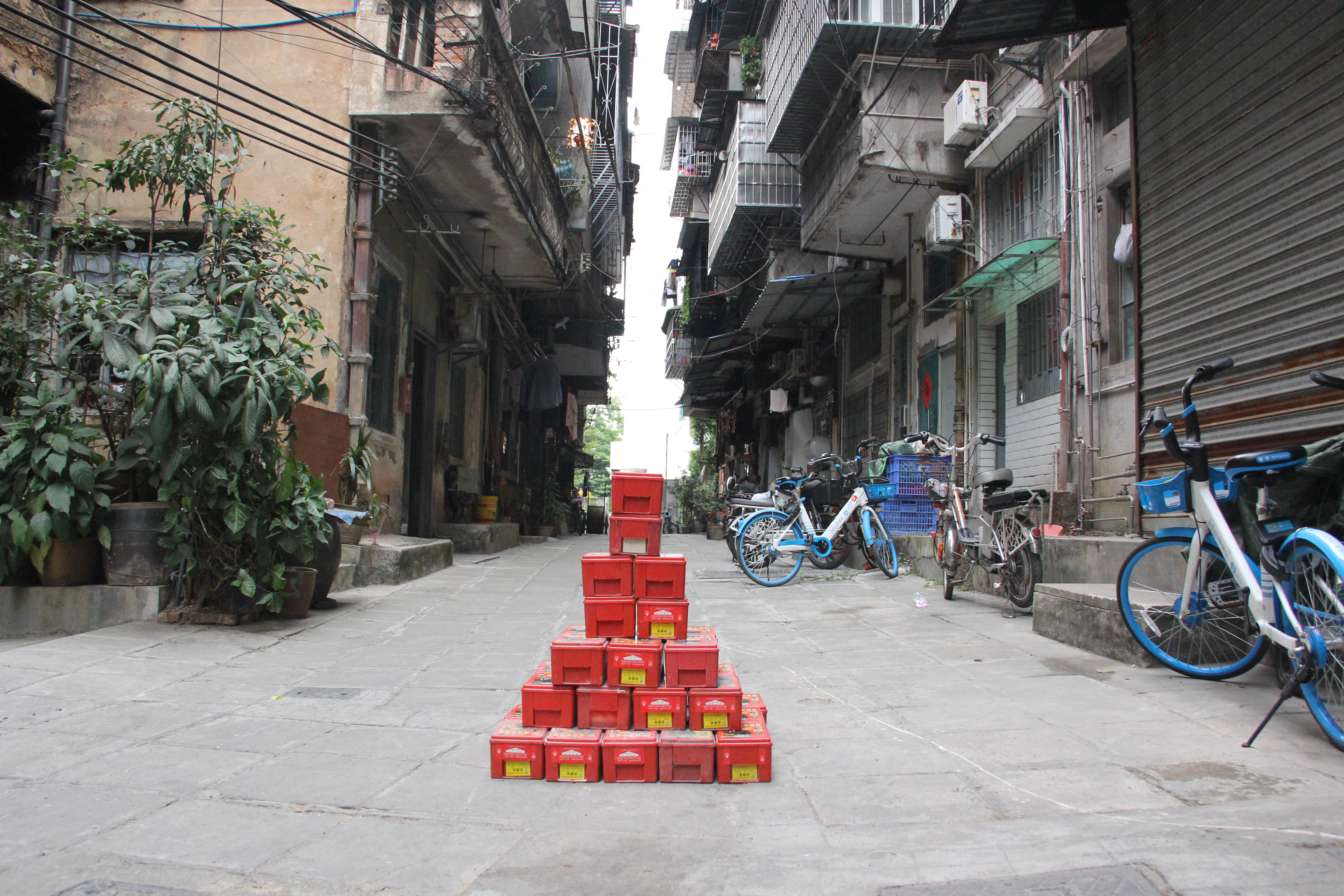 Work Title: Standing stone

Year: 2019-

Medium : Public installation and performance

Dimension : Variable

Image credit: Zhongge Sui

Detile:
Sharing Bike- On an unknown bridge facing the city's most prosperous area in the suburbs

Died Rabbit- In the animal morgue of a school of Medicine

Fire Extinguisher- Outside the wall leaning against the government building

Courier- Outside the warehouse of the Courier Distribution Center

Detoxification Mask- In the old alley to be demolished

First aid kit- In the walkway of the residential building

Boxing Gloves- In a training hall


Works statement:
This work is a response to a series of international conflict events at that time, and discussion of human civilisation and position. Each group has its stand, but in this era, everyone likes to make a quick judgment and picking sides. Being politically correct is also choosing teams. People start to be set apart and isolated too much. I constructed an urban Marnyi Pile in the simplest and purest action to show inner conflicts. I hope people can see the commonality of human beings from a limited standpoint, and maintain a certain calmness and tolerance when we see the diversity of the world in the face of conflict.